The banjo uke gets new machine heads.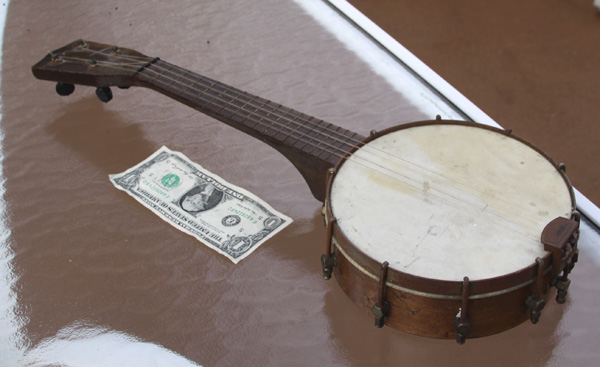 This is the photo from eBay. I don't use American singles.
The original tuning pegs wouldn't hold tight. I decided to mess with the original design by replacing them with geared machine-heads. I don't think it was a rare collector's item although it's pretty old. I didn't know what I wanted or needed but The Twelfth Fret offers several options. If you just ask for ukulele machine-heads they sell you a set of very nice "Grover Original Sta-Tite" for about $17.00 (time of writing is 2011). I also had to cough up another 6 bucks for an 11/32" drill bit to enlarge the peg holes to fit the new bushings.
Here are a series of photos: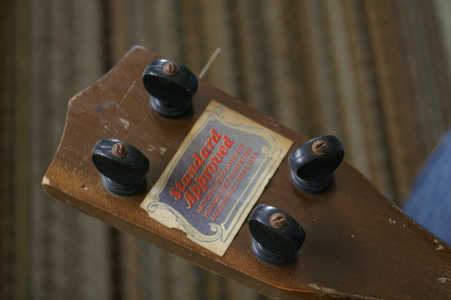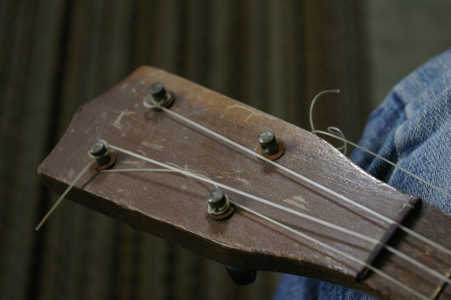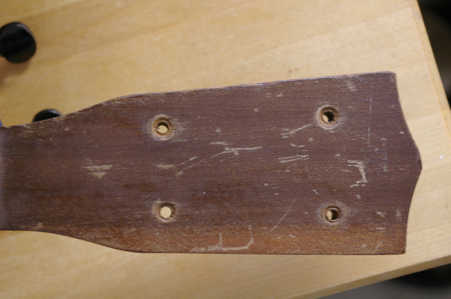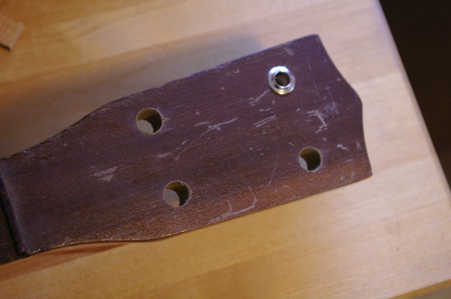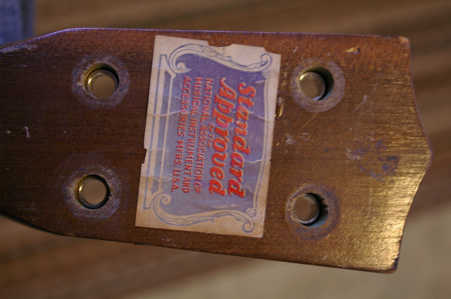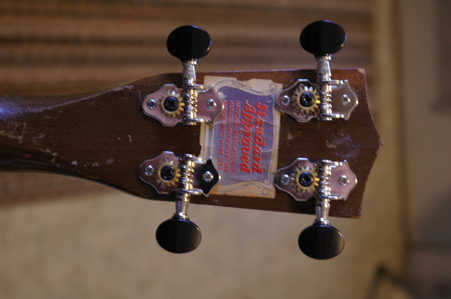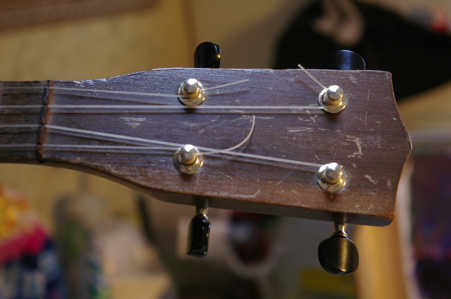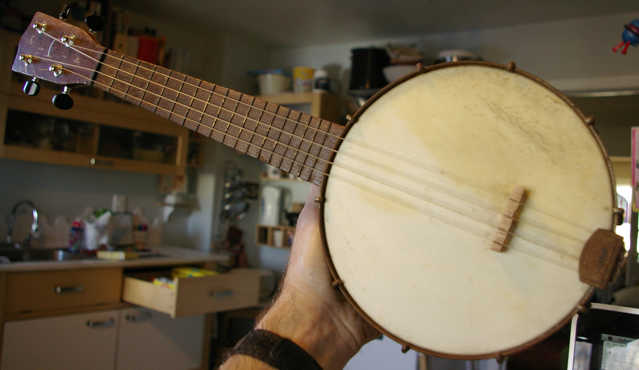 Here it is with new tuners and a first attempt at making a bridge. The bridge needs to be a little thinner.
Last Updated on Sun, Mar 27, 2011.