The Christmas Cards
Megs makes our Christmas card every year.
Some we have copies of, some we'll have to borrow back from fiends and family.
Here's the one from 2000: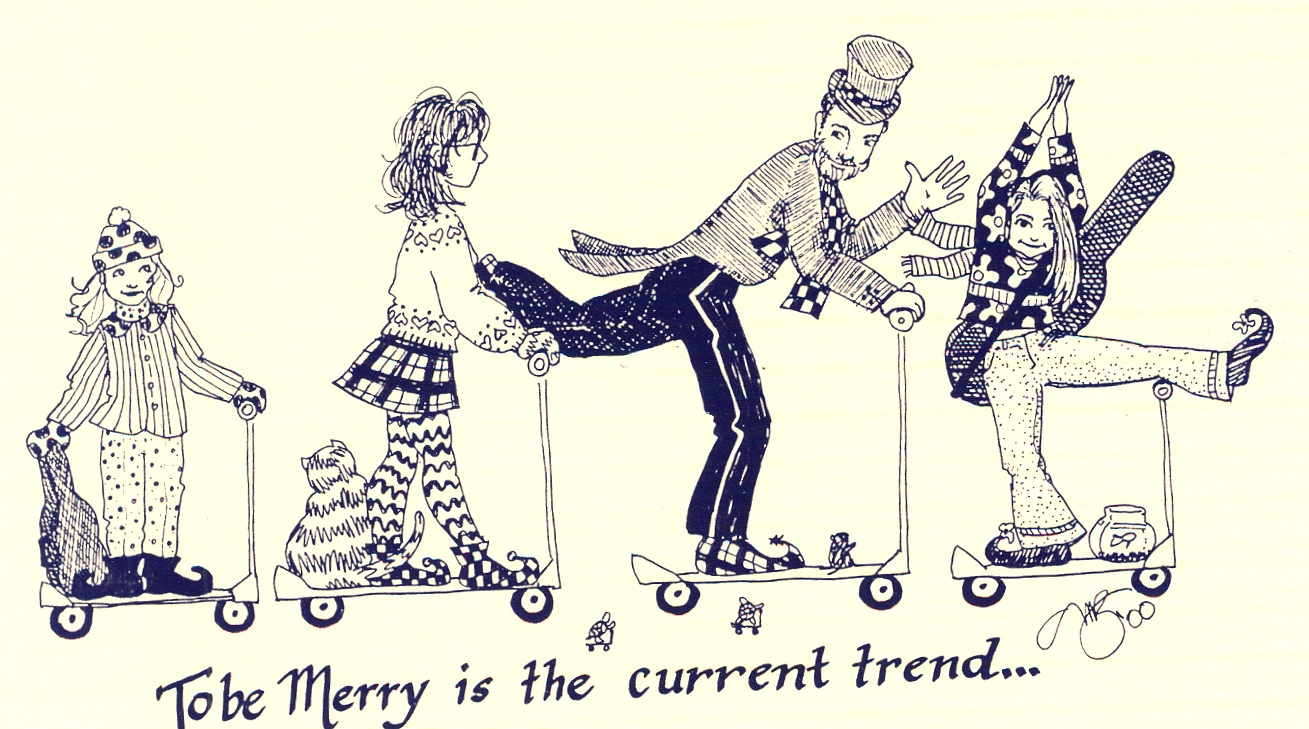 This is the one for 2002: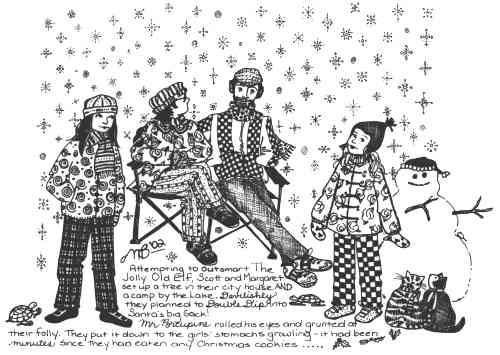 "Attempting to outsmart The Jolly Old Elf, Scott and Margaret set up a tree in their city house and a camp in the trees at their cottage lot. They devilishly believed they could double dip into Santa's big sack. Mr. Porcupine rolled his eyes and grunted at their folly. They put it down to the girl's stomachs growling. It had been minutes since they'd had any Christmas cookies.........
May you suffer no more than they this season and in the coming year."
Here's the one from 2005: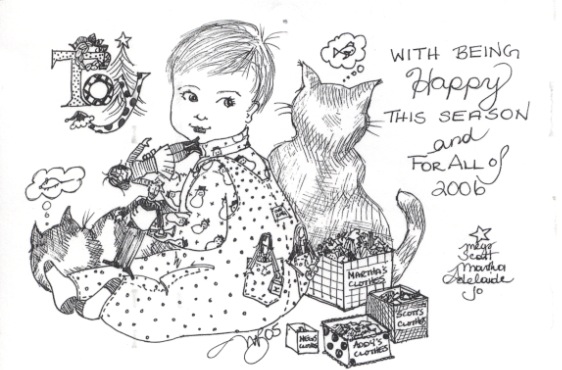 Here's 2006: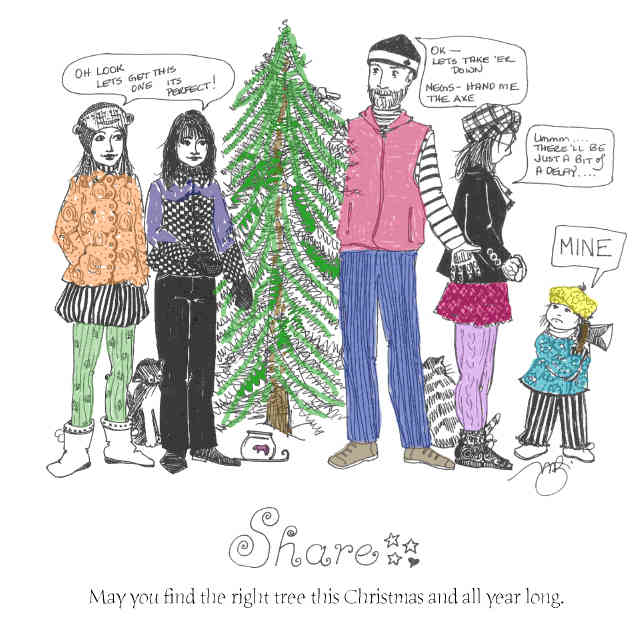 And this was the one for 2007: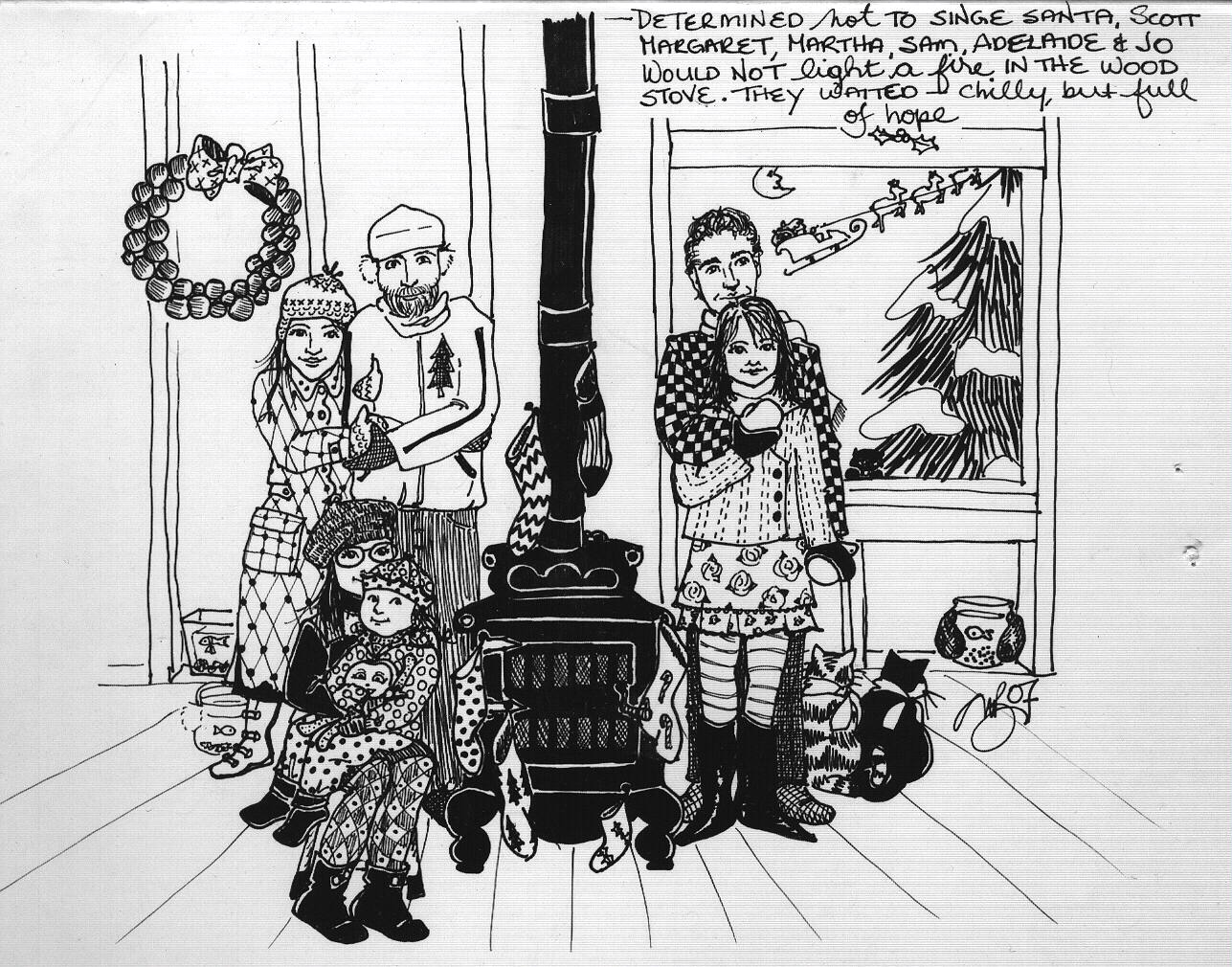 ...and 2008: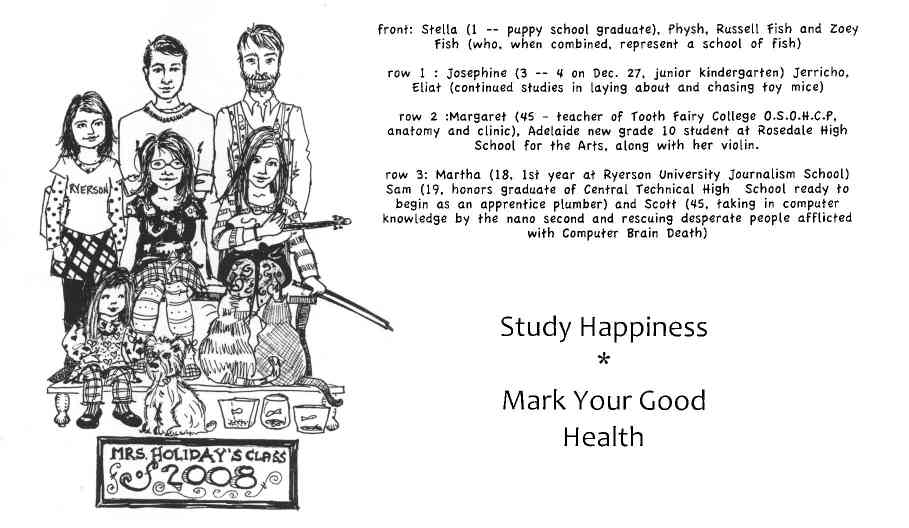 ... and 2009: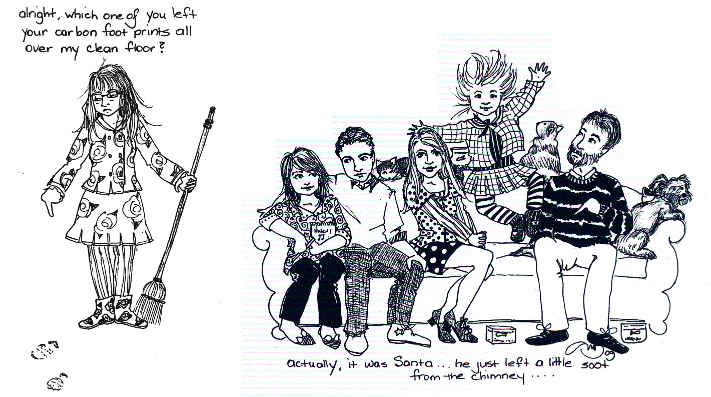 Then 2010: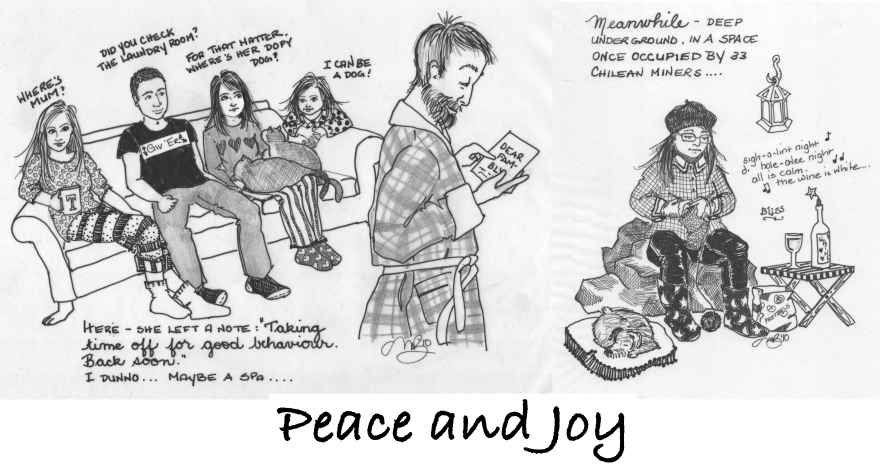 And now presenting 2013: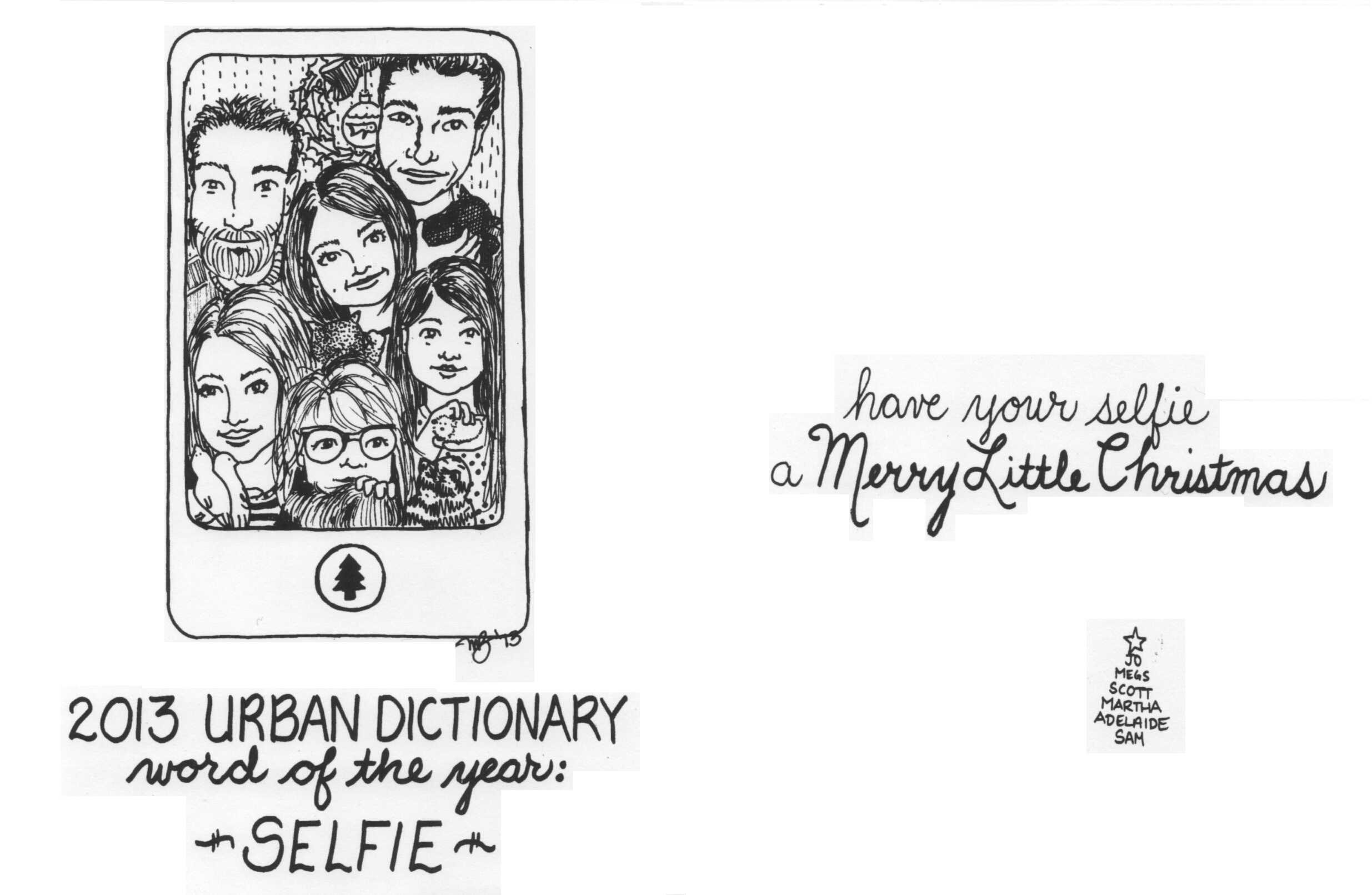 Last Updated on Sat, Dec 14, 2013.