Where's Scott?
I've stolen these maps from the good folks at MapQuest.
I live at:
13 Bonnie Brae Blvd.
East York, ON
M4J 4N3
Canada
East York is the eastern part of Toronto; east of the Don Valley and north of the Danforth.
Here's a smaller scale map of the area.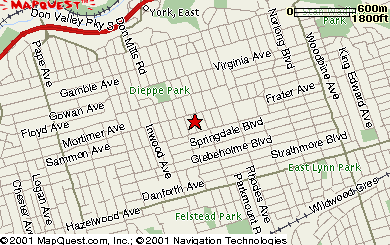 Here's a larger scale (zoomed in) map of the surrounding streets.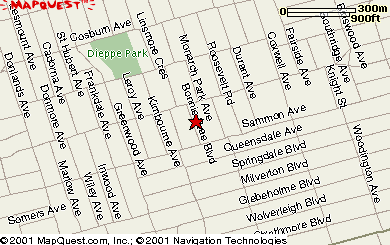 Last Updated on Sun, Feb 24, 2008.